More on the block party.
There were few pictures taken that day. This is a result of two things: having too much fun and having too much, wine. The party at our place started around lunch time and the last table on the street was put away at midnight. In between there was much revelry, carousing, visiting of friends, neighbors, former neighbors and making of new friends.
Every year we have the fire department come and open the hydrant so the kids and party goers can cool off. The kids really love it.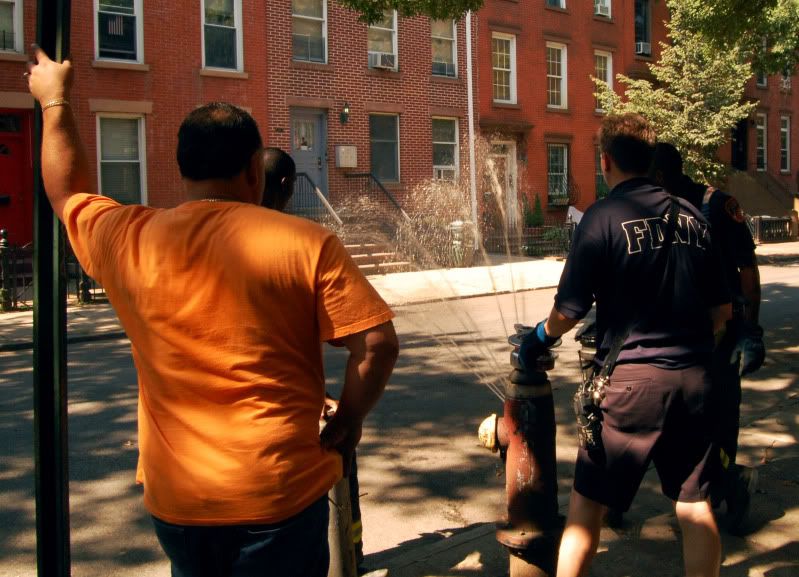 This is my friend
Liz
. She and her husband came for lunch in the afternoon. You may remember Liz. She was with me when we cheered our husbands on in the
charity race
back in June. She recently started writing
a blog
about living in New York City.
A quiet lull during the festivities.
Eventually, the fire department comes back to turn the hydrant off, signaling the beginning of the end of another successful block party.