The camp the kids are attending this summer puts on a show every Friday for the parents. The kids create the performance themselves, which is based on the theme of that week.
Last week's theme was the Wild Wild West.
Harry made himself a cowboy hat, surrounded himself with cowgirls and sang "She'll Be Coming 'Round the Mountain" with gusto.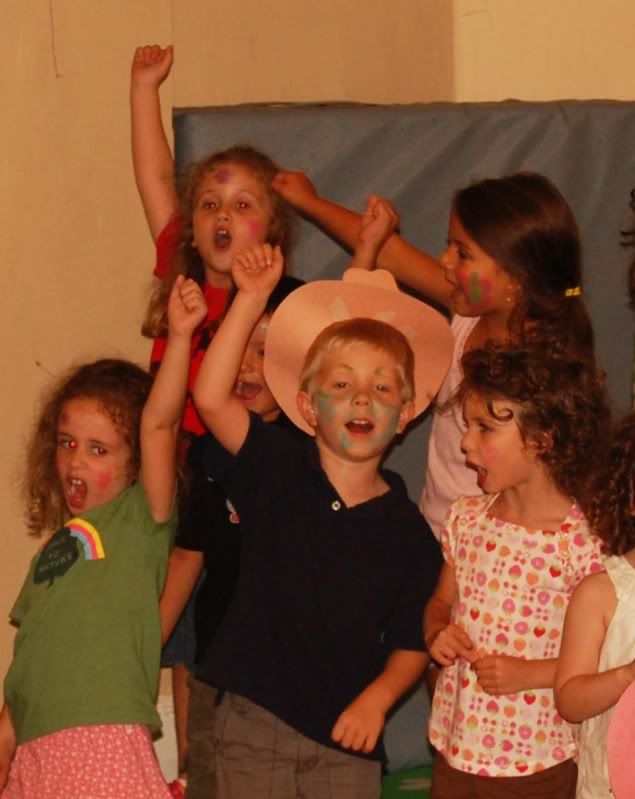 And for his next act....Harry made all the other parents glad they were not me.