This week John and I will celebrate our tenth wedding anniversary.
Tenth
. That's 3,650 days, not including the 1,460 days (four years) we dated.
So do we still have it, the spark that keeps a marriage alive? Do the flames of passion still light up our nights? If by light up our nights you mean bicker over the most ridiculous things and fall asleep dead tired, then yes! Why just this afternoon we bickered over the right and wrong way to store strings of Christmas lights.
Yes, the embers, they burn brightly, as you can see from the following chat exchange from this morning. We were an entire room apart: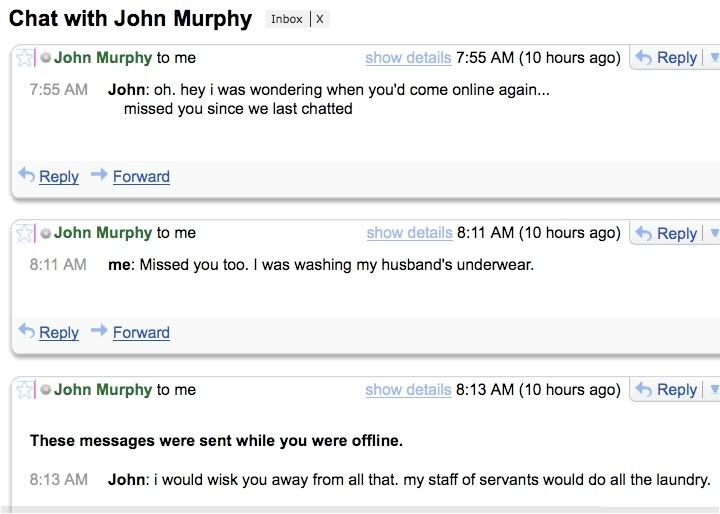 Staff of servants to do laundry? Oh yeah, that's
hot
.