Christmas has come and gone, bringing with it leaky radiators and overfilled boilers, toys that are nearly impossible to get out of the packaging (I'm looking at you, Hasbro) and colds for 75% of this household.
But it was great. Bittersweet to not have seen our moms this Christmas but great nonetheless.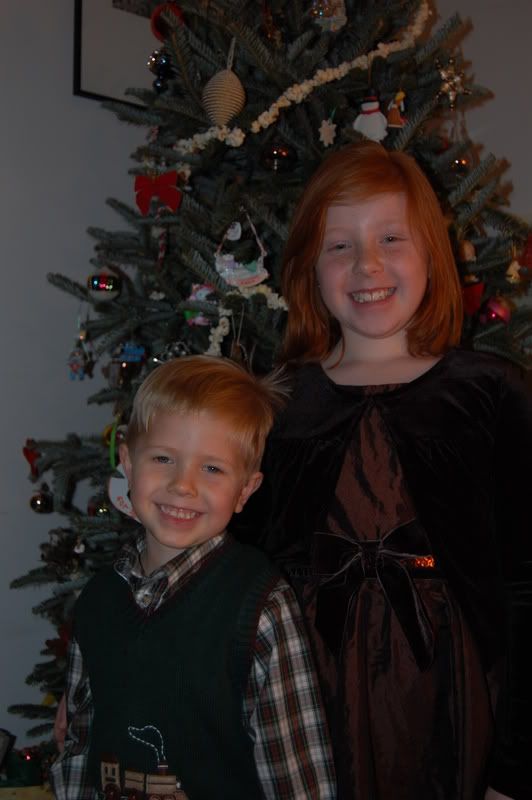 On Christmas Eve, we tracked Santa's route on noradsanta.org. (Thanks to my friend Andie for the tip!) As we watched Santa weave his way across Scandinavia, Europe and the north coast of Africa, the kids became very jittery that he'd bypass us if we were not home in bed when he came to Brooklyn. Finally, we packed it in, dressed them in their Christmas pajamas, forced them to take a photo in front of the tree at nana and grandpa's house and left.
Eventually they fell asleep and as we carried them into the house we tried waking them up. "We still have to leave cookies out for Santa," I whispered.
Harry responded with a snore. Sophie mumbled something about leaving anything out. So I leaned over her in bed and said again "come put a few cookies on a plate."
"Mom, we have to go to bed or he won't come!"
"Just a few cookies. C'mon," I urged.
"NO...I
CAN'T
. HE'S COMING RIGHT NOW! YOU HAVE TO GET IN BED!"
I tried explaining that she still had time. "GOD, MOM! I'M NOT GETTING OUT OF BED. I HAVE TO BE READY! NOW PLEASE, PLEASE,
PLEASE
JUST PUT A FEW COOKIES ON THE PLATE AND GO TO BED. TELL DAD HE HAS TO GO, TOO. GOODNIGHT!"
*

At 5:56 the next morning, I heard footsteps in the living room, then heard them run back to the kids' room. "Harry!" I heard Sophie say through the monitor, "He came! Santa was here!" Then I heard two sets of footsteps walking through the living room. They were giggling together, marveling at the packages Santa left. "Look, that one's for you!" Sophie told her brother. "For ME?" he replied.
Then they went through their stockings, oohing and ahhing over all the gifts.
I could have listened to them all day through that monitor but once they'd gone through their stockings they bounded into our room. "Mom! Dad! He was here! C'mon, get up! Come see what he left!"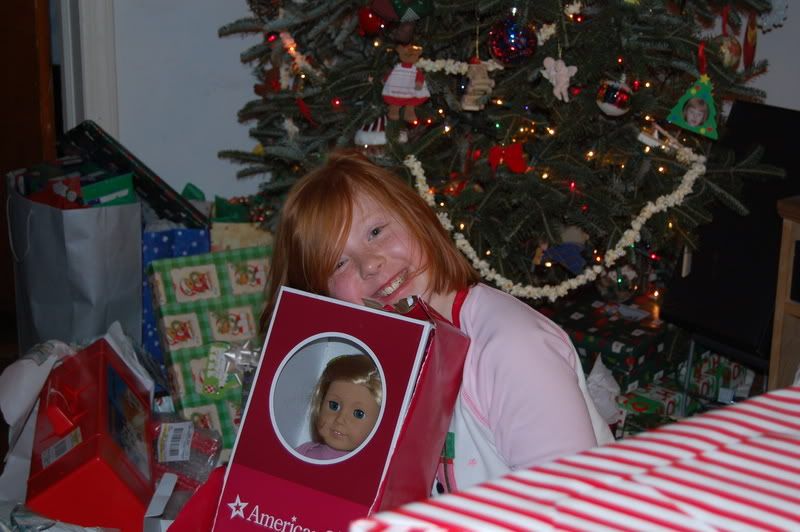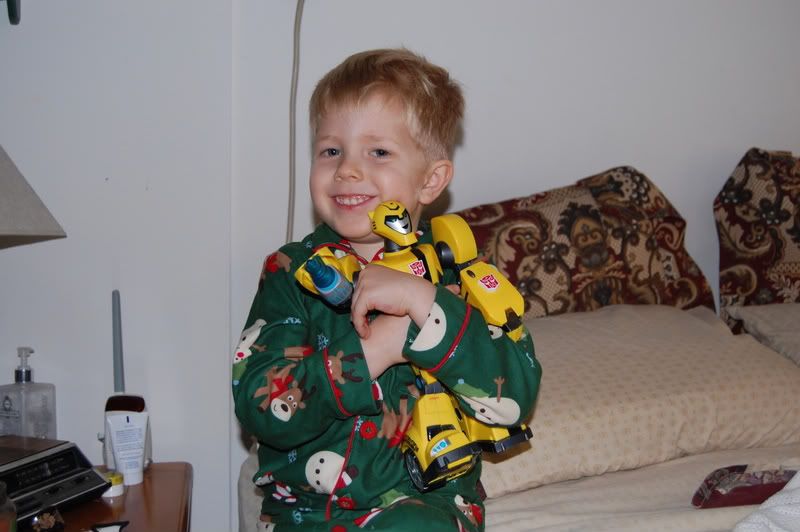 I hope yours was merry, too!