Here is the frozen tundra birthday cake from the Polar Party. See what global warming has done? The polar bears now have to share the sea ice with the penguins. And yes, the caribou are acting as peace keepers until Al Gore can get there to save the world.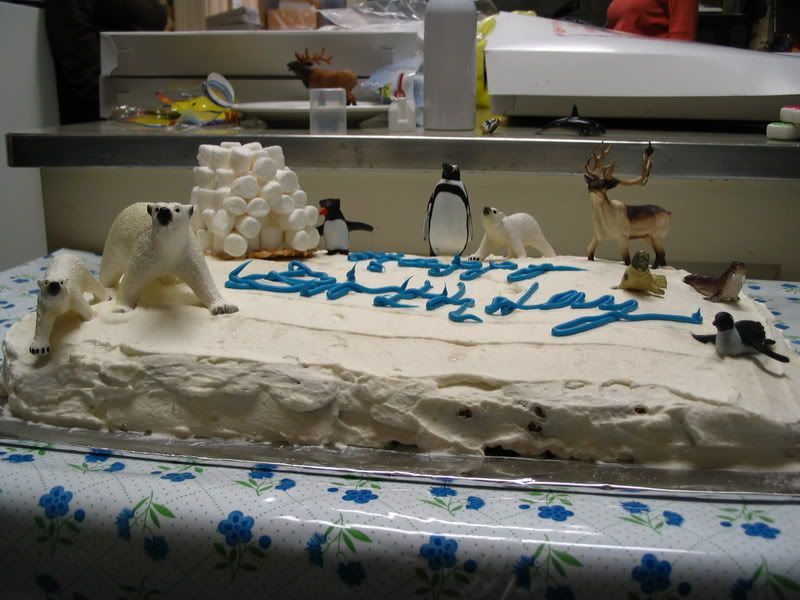 Here's an aerial view of the cake. See the miniature marshmallow igloo? And yes, we did have a deranged luntic write "happy birthday" on the cake.
Didn't I tell you Clorox would find a way to market antibacterial products to you filthy, filthy office workers? (See bottom of package.) Behind the Clorox is our nifty new Toastation, compliments of my mother. She was convinced our other one was going to kill us. Thanks mom! And yes, those are genuine formica faux-marble counter tops.
Look who's knitting! Every night we sit down and knit together, which equals lots of good mother/daughter bonding. She's knitting this and I'm knitting that. And yes, that is the ugliest sofa on the face of the earth.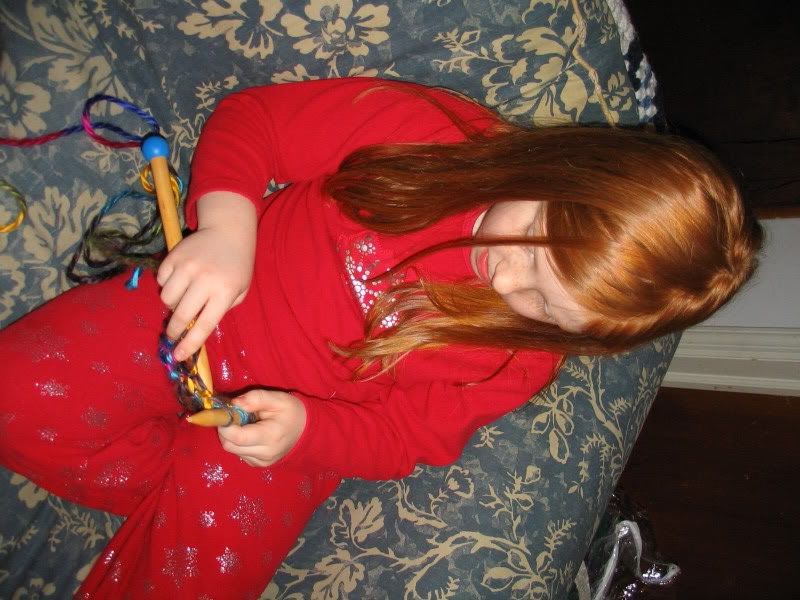 Harry got this cute new towel for his birthday. His new nickname is Casanova because of his fondness for hugging women and wishing them a Happy Valentine's Day. And yes, we do have a bathroom that is entirely pink tile.