Here's the progress we made on the desk this weekend: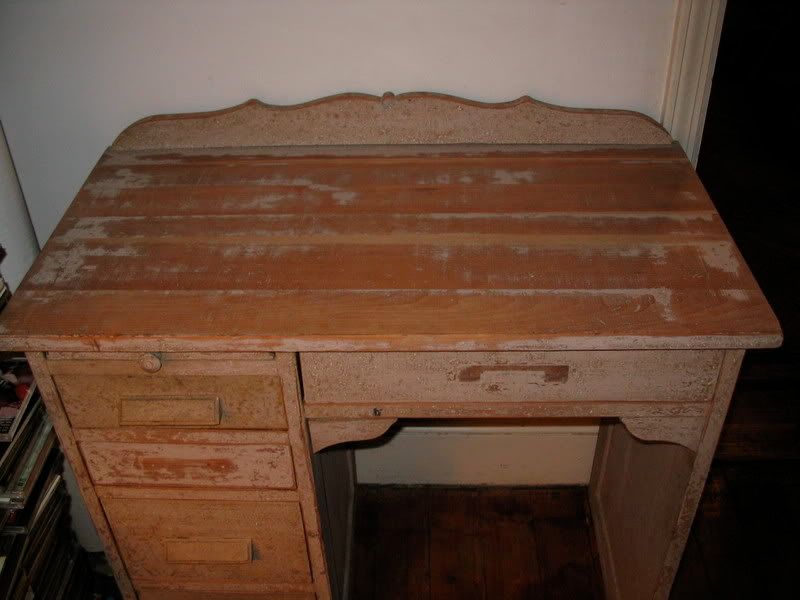 John ended up sanding it while I was out with the kids on Sunday afternoon. I slightly panicked when I realized he'd sanded most of the paint off the top, which we were advised not to do in case the original paint was lead-based. But he'd done it outside so in case the paint did have lead, we left his clothes outside and wiped it down with damp cloths. The wood, besides minor gouges that some people would pay good money for in order to call it distressed, is in pretty good condition.
Next weekend we need to get the rest of the drawer pulls off and fill the holes where the hardware was, finish sanding and buy the paint. Oh, and a chair, so the kid can actually sit at the thing when all is said and done. I've changed my mind about a dozen times on the color already but as of this posting, I'm leaning toward a darker pink now, with a color called "diamond white" and no green. I might do a lighter/darker pink stripe combination in the inset panels on the sides but I want to see which chair we end up with first. Oh, and did you know drawer pulls can be very expensive?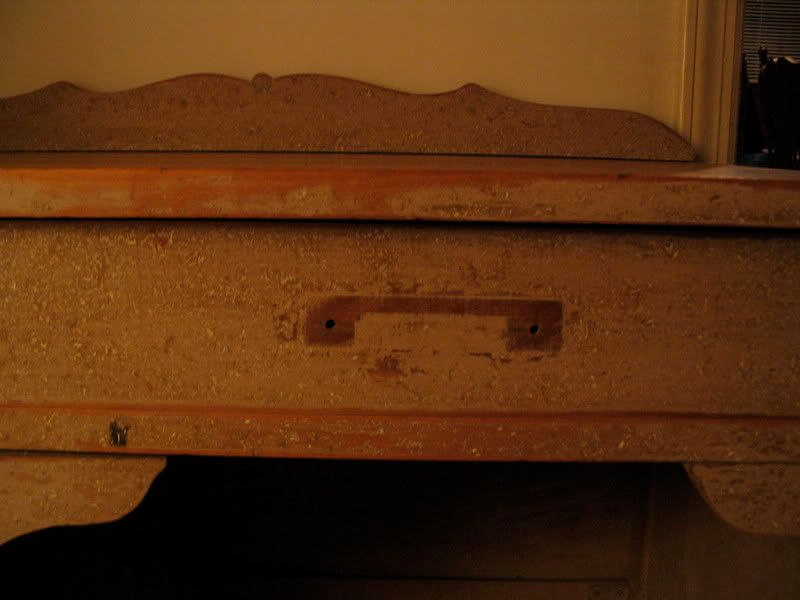 We need to try to figure out how to fix this part. This little scroll is loose but screwing it in place might split the wood. Luckily, a carpenter lives on our block and he's always chock full of free advice.