I had planned on spending a long, leisurely day on the sofa alternating between the Honeymooners and Twilight Zone marathons but SOMEONE decided the best thing to do on New Year's Day would be to trek to Manhattan to take the kids ice skating. It was hard to get up and get moving but I did it. And since exercise more is one of my resolutions, I'm happy to say that I got some, even though there was a perfectly good icebox cake in the refrigerator and plenty of Christmas cookies to last me the afternoon.
We went to Bryant Park for the free ice skating, where free = $12 per skate rental, plus $9 for a combination lock so we could store our shoes in a locker. See that building in the background? A long time ago, John and I used to work in that building. In the first summer of our romance, we spent many a Monday night watching movies on the lawn in the park.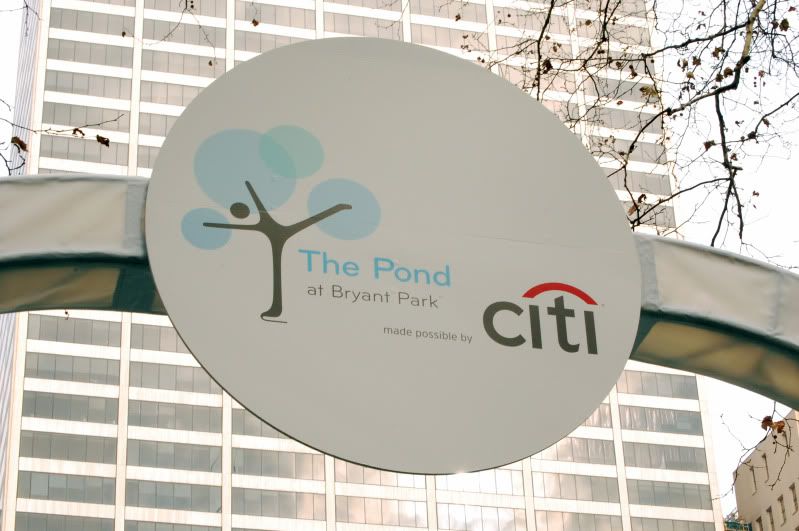 Once we got our skates on and our stuff stored, it was time to go skate. Except the zambonis were on the ice so it was really ready....set....wait.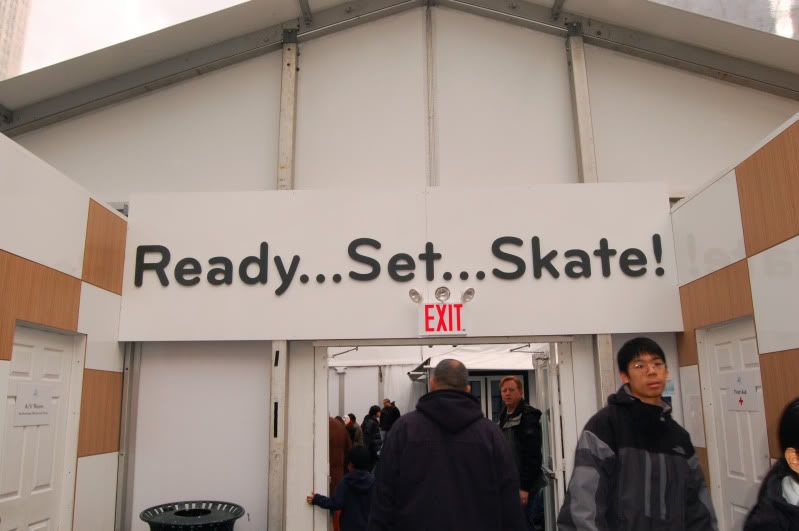 So we went to look at the Christmas tree to pass the time.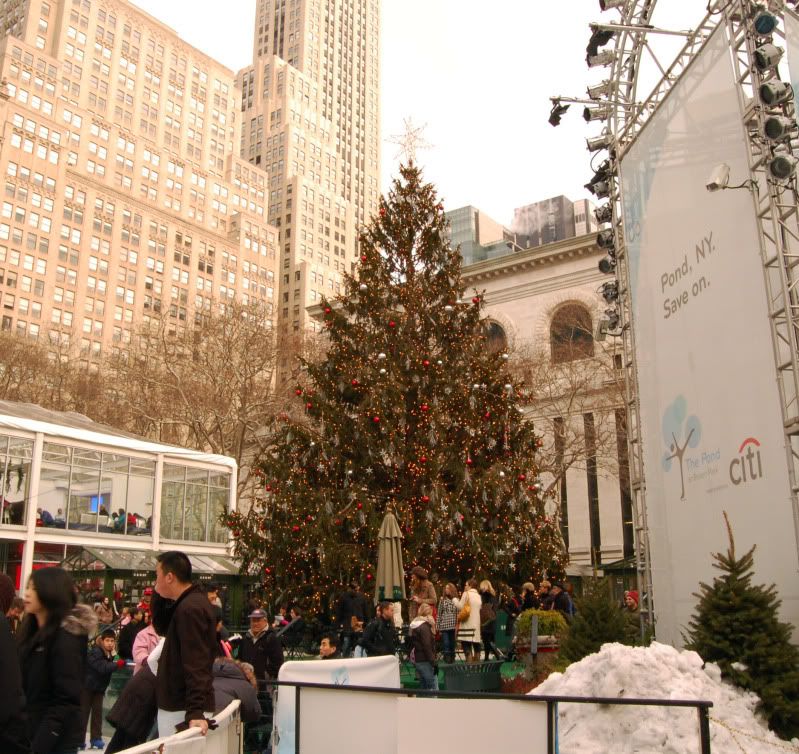 Finally, it was time to skate.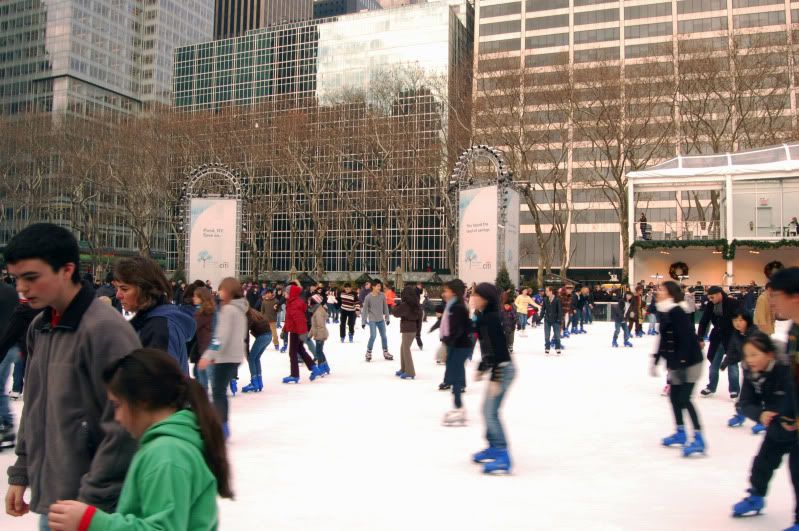 Harry gave it a go, and we managed to get him around the rink a few times before decided he'd had enough. But Sophie was happy being on the ice. She hadn't been skating in almost a year.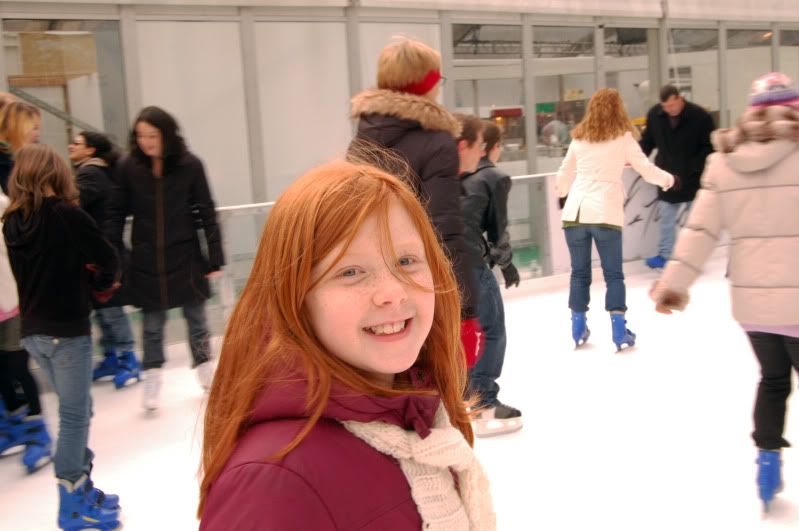 After skating we walked around and did some sightseeing while looking for a place to eat lunch. The main branch of the New York Public Library is under construction, but the lions are still guarding the building.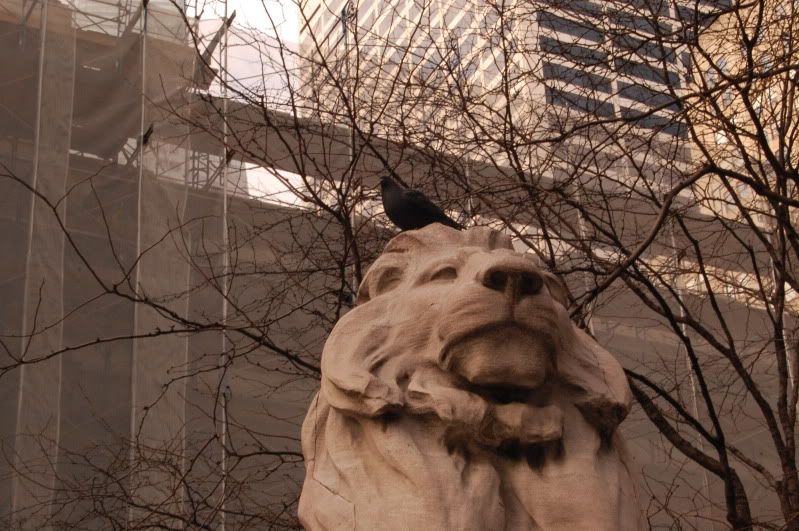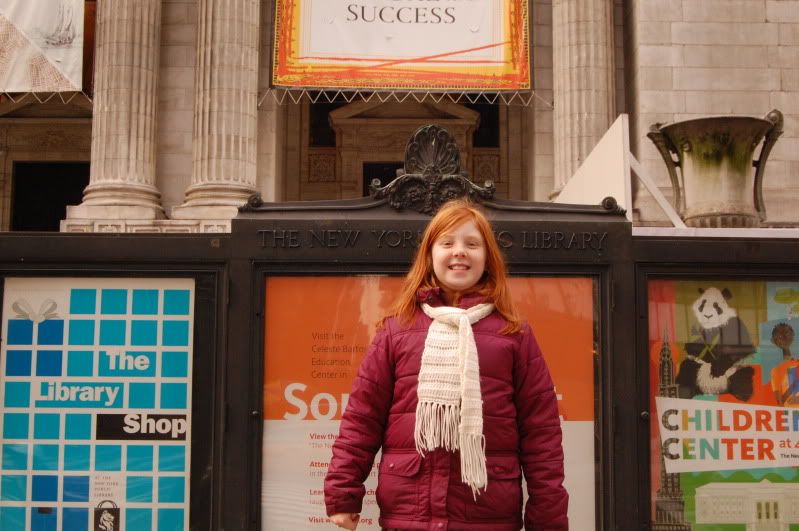 Then we took the kids past the Lord & Taylor holiday windows.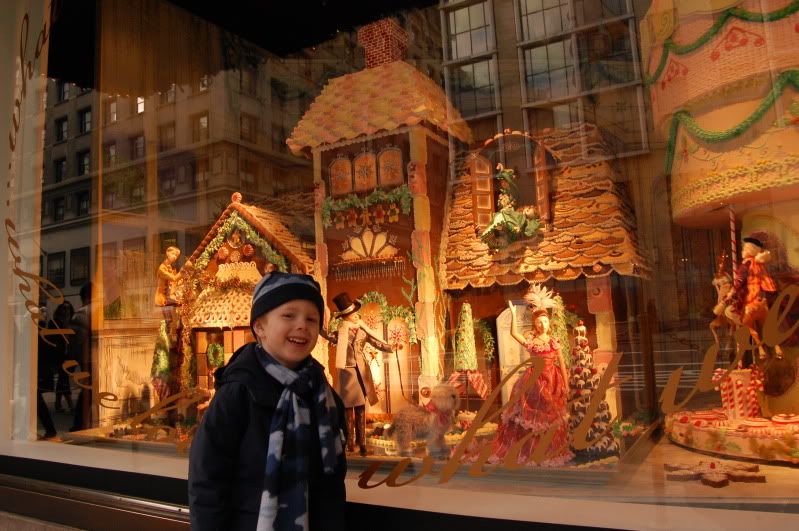 I realized while we were standing there that we've never taken the kids to see the holiday windows. I think this will have to be on our To-Do List next holiday because it was fun for them. When I told them I used to go see the windows when I was a kid at Macy's and Gimbels, they said "What's a Gimbels?"