I'm coming down off my sugar high (I'd forgotten how good 100 Grand Bars are! Also, Raisinets, Mary Janes, and fun size Snickers, Kit Kats....). Moldy pumpkins went into the trash heap, costumes have been stuffed back into drawers and closets. The only thing left to do is get rid of the decorative webbing on the fence out front and put away the jointed paper skeletons whose hands the kids positioned to make it look like he has to take a pee. I can finally share some pictures.
First of all, it's hard to make Sophie look scary. But she didn't seem to mind being more on the cute side. Harry is just thrilled that he is about to take a walk for the sole purpose of obtaining candy.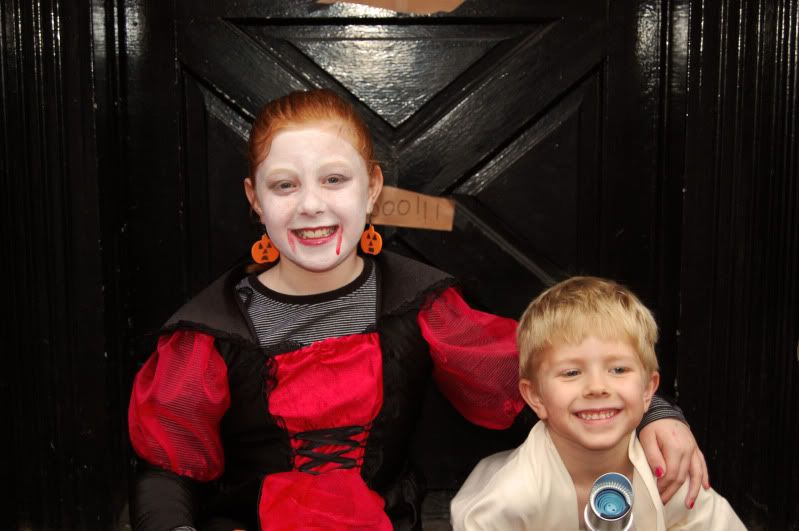 The neighborhood really goes all out. Too bad the Christmas decorations they hung early(?!) clashed with the Halloween decor.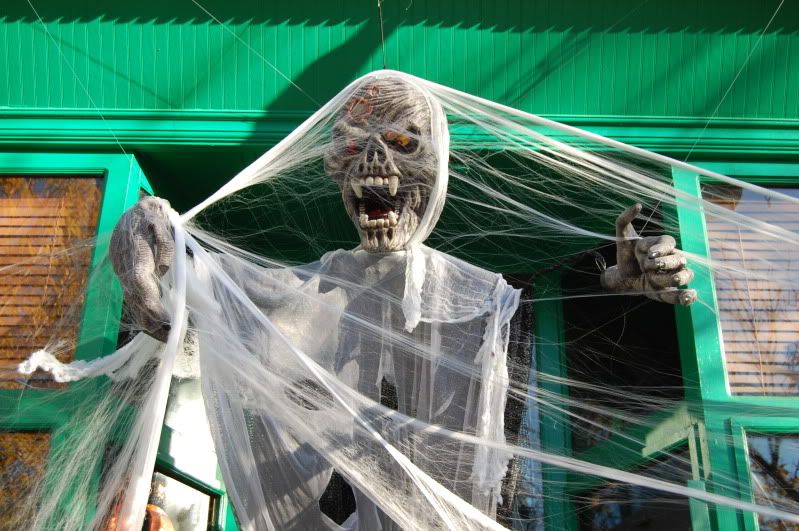 Clone with Harry, who is patiently waiting to get more candy.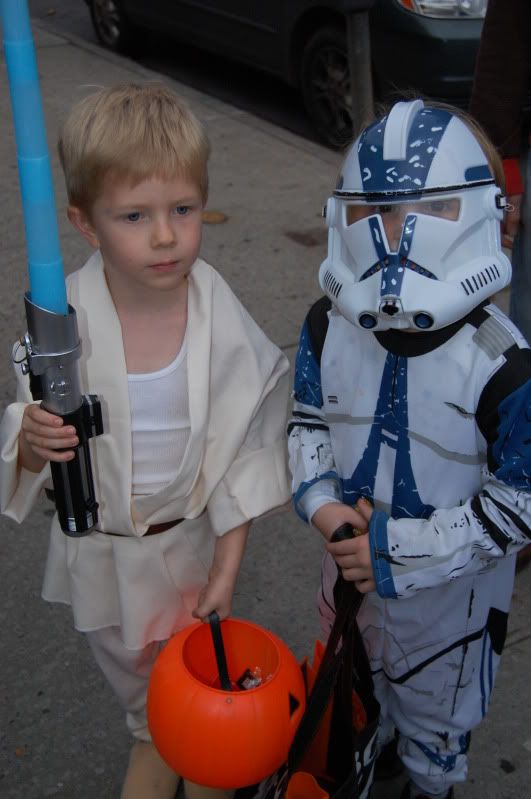 Frau Murphy and Indiana Jones on their way to a costume party.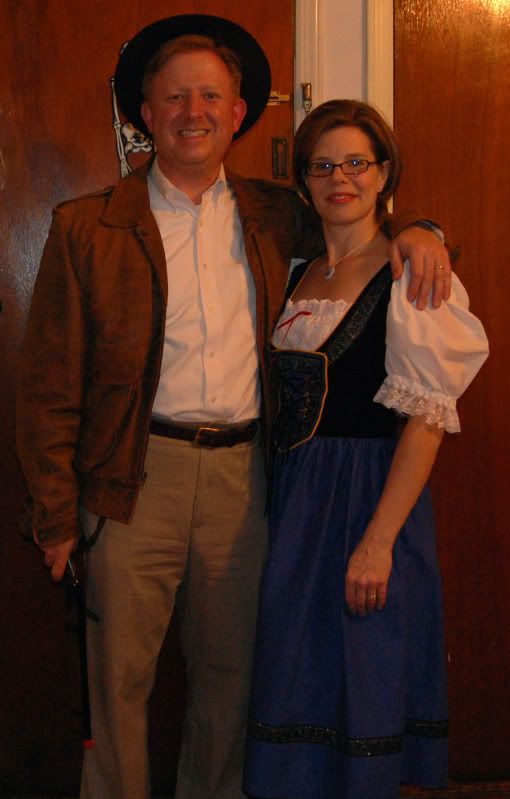 Ja, ja! It was a lot of fun!