So the last birthday party of the season was for Sophie, 9 year old Sophie, seen below flashing me an "OKjusttakethepicturealready!" smile.

She and 15 of her closest friends rocked the bowing alley on Saturday and ate their collective weight in chicken nuggets and birthday cake.
Here are a few of the kids that I was able to corral onto the three lanes. The weird lighting you see is called Cosmic Bowling, and was ordered by another birthday party four lanes over.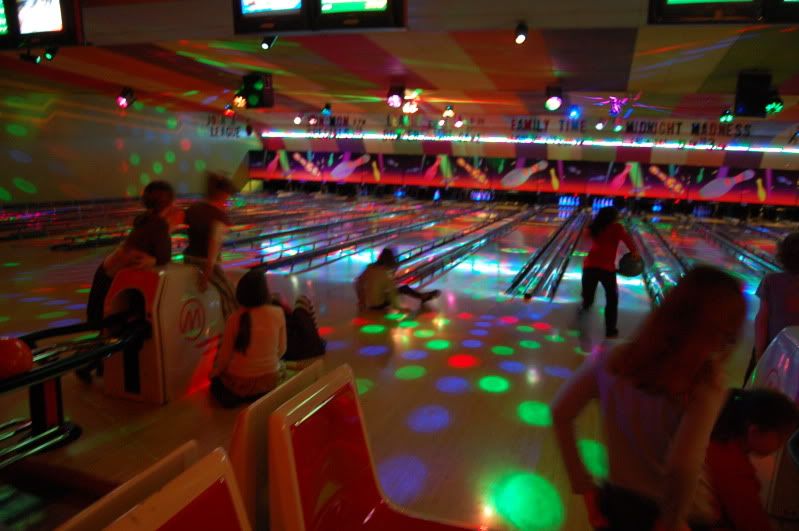 Do you know what it's like to be in this lighting? Well, when one is sleep deprived and hopped up on caffeine it can make you think perhaps someone slipped you an LSD tab in your coffee because suddenly the LIGHTS ! They are following you AND making you feel nauseaus AND dizzy. At one point I turned around to focus on something else, ANYTHING else, and when I turned around all the kids were gone. Just gone. And while the dizziness returned I began dreading the 15 phone calls I would have to make to explain how I lost their child in bowling alley.
But I found them. Whew.

Also present was Harry, seen below doing the robot dance.