The celebrations are finished! We only have one more set of thank you cards to send and then the January celebrations are behind us and we can commence the season of hibernation, aka February, or, the month in which my butt and the sofa become reacquainted.
I spent yesterday evening organizing the 1500 photos we've taken since November. In an attempt to try to blog more regularly, I thought I'd share some with you. Here are some shots from Harry's birthday party.
We took Harry&Co. to a local slot car racing place called Buzz-A-Rama, which is heaven on earth for a five year old boys.
Here's Harry, during the practice race.
Here's the proprietor, Buzz, who came to their track to whip the kids into shape and get them ready for the races.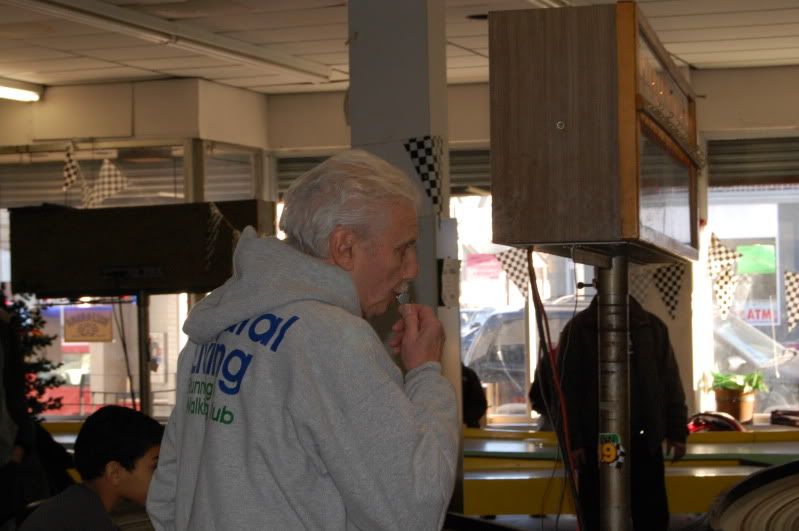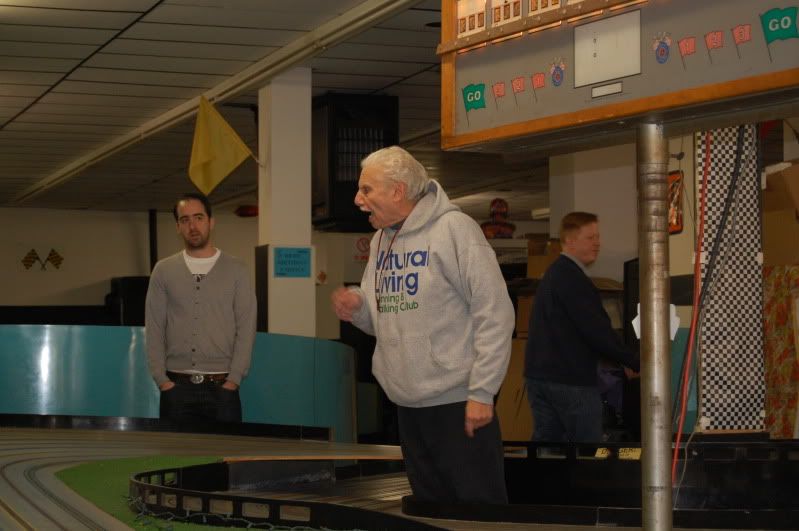 It kinda looks like they're about to get frisked but this was just how one of the races started.
When it was time for cake, Harry&Co. retired to the party room in the back, a space formed by lining up vintage arcade video games into a general room shape.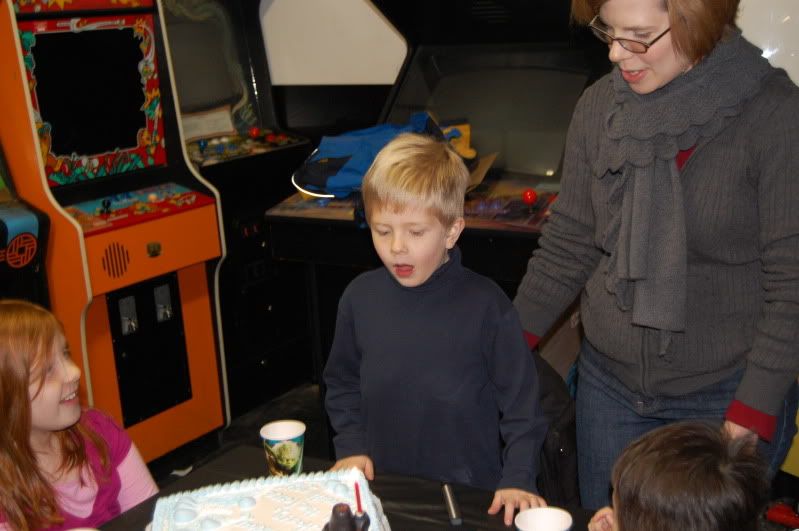 Once the cake was finished, the games were turned on and then the parents taught the children the finer points of video game strategy and reminisced about how they, too, were video game kings once upon a time.
Sophie loved Donkey Kong 3. Just wait till I introduce her to Frogger. She's gonna love it.