We had a lovely Easter weekend. We dyed eggs: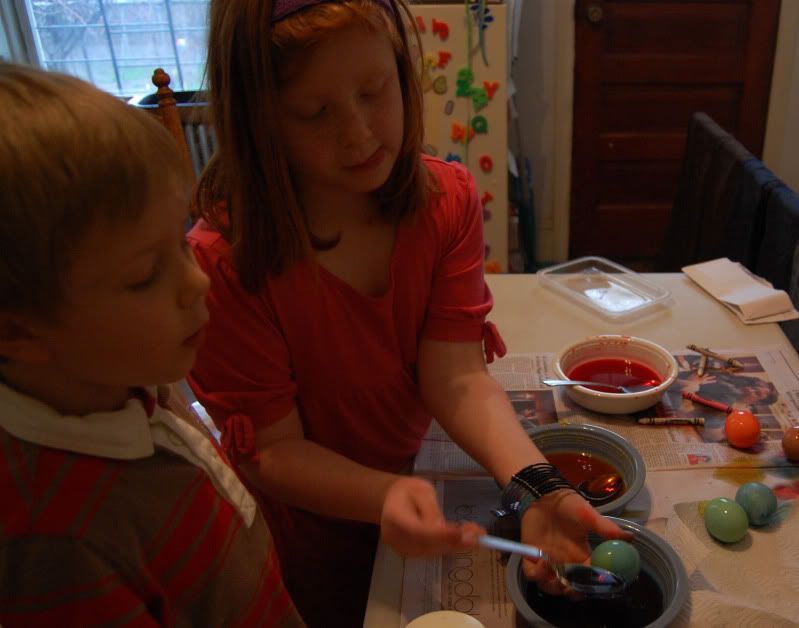 Then Sophie and I helped decorate our church on Saturday morning. She decided she wanted to go back Saturday night for the Easter Vigil and again on Easter Sunday. Here's hoping there's a special place in heaven for that kid.
Sunday morning the kids found the baskets the Easter Bunny had left and searched for the eggs he'd hidden around the house. We found all but one so today I have to make sure to try and find that last egg.
I was able to keep Harry's shirt tucked into his pants long enough to get one picture in church.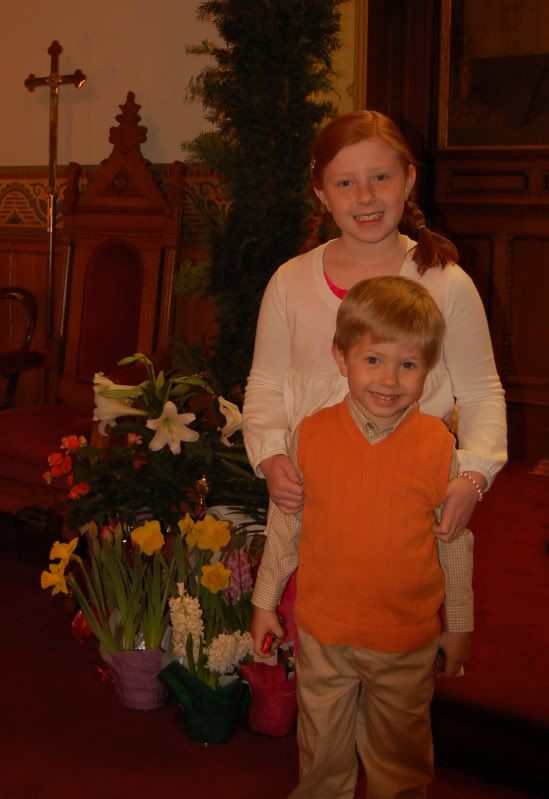 And one outside and Nana Laurie's and Grandpa's, where we had Easter dinner.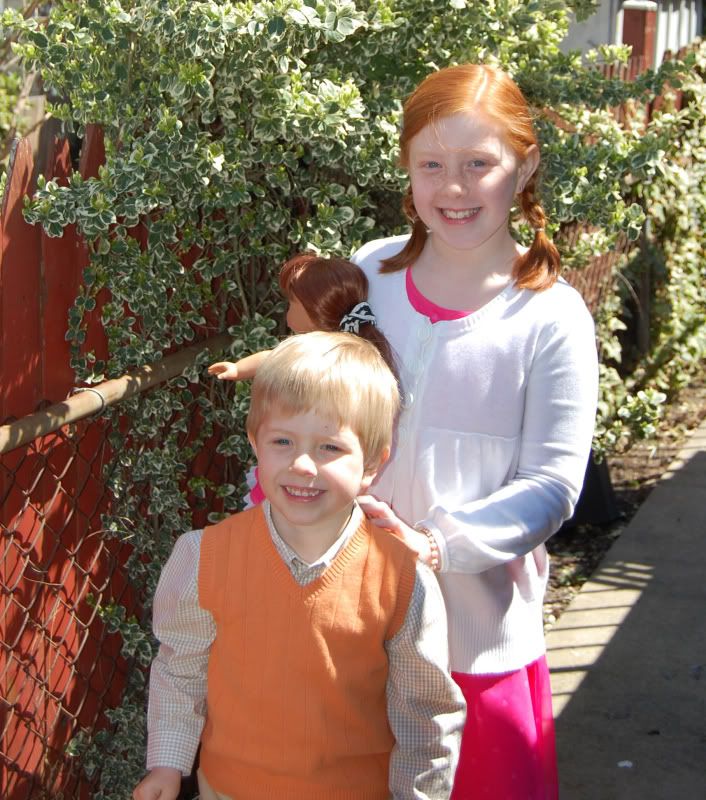 The kids spent the afternoon hunting more eggs: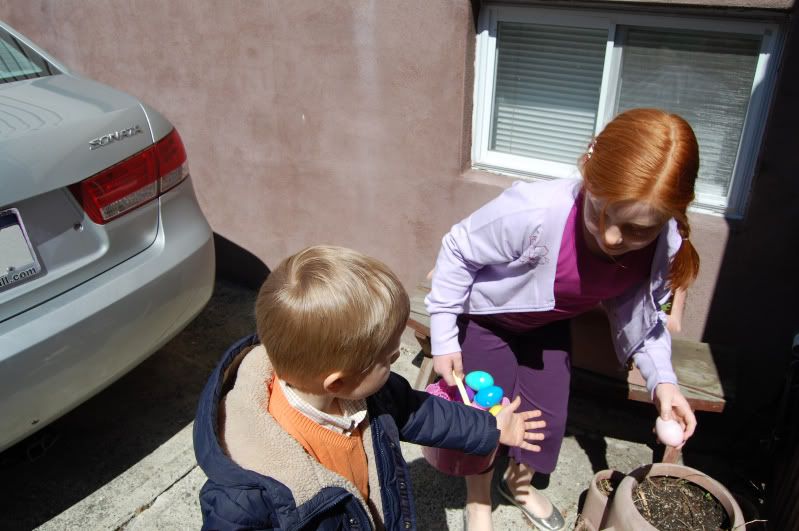 And playing with Jax, Nana and Grandpa's newly adopted dog. I really love that dog.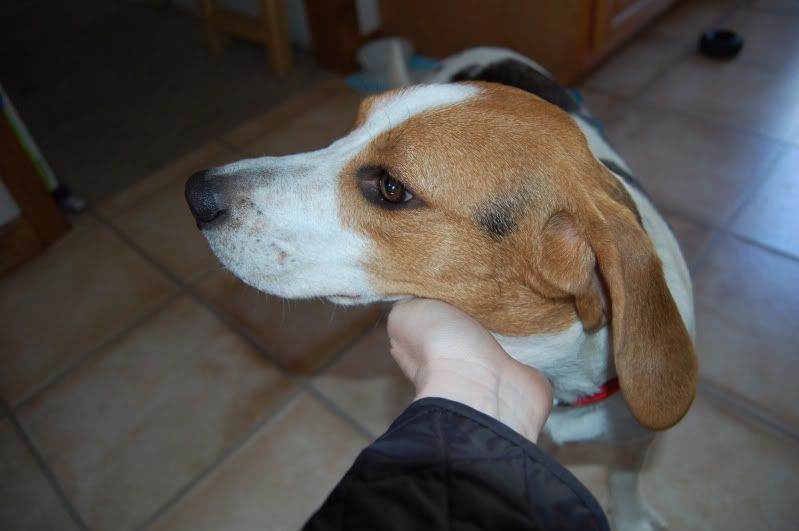 But just look what he did to his toy!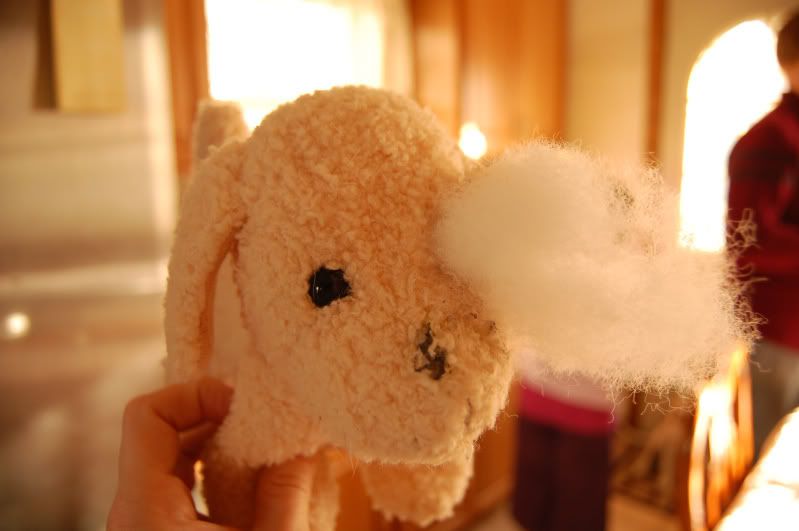 I'd have taken a picture of the Easter spread but you know how it is. Everyone's starving and the kids have to be corralled to wash up and the food is getting cold and the kids are complaining that they are NOT eating lamb because it is so cruel to eat a baby animal so instead of taking a picture I had another glass of wine. I know when to cut my losses.

But dessert! Now that I could get a picture of. Here's my contribution: carrot cake, with frolicking marshmallow bunnies on them. The kids were all "Hey! Marshmallow bunnies! Gimme some of that cake!" Then we told them it was carrot cake and they were all "Blech. Forget it. Can I have ice cream?"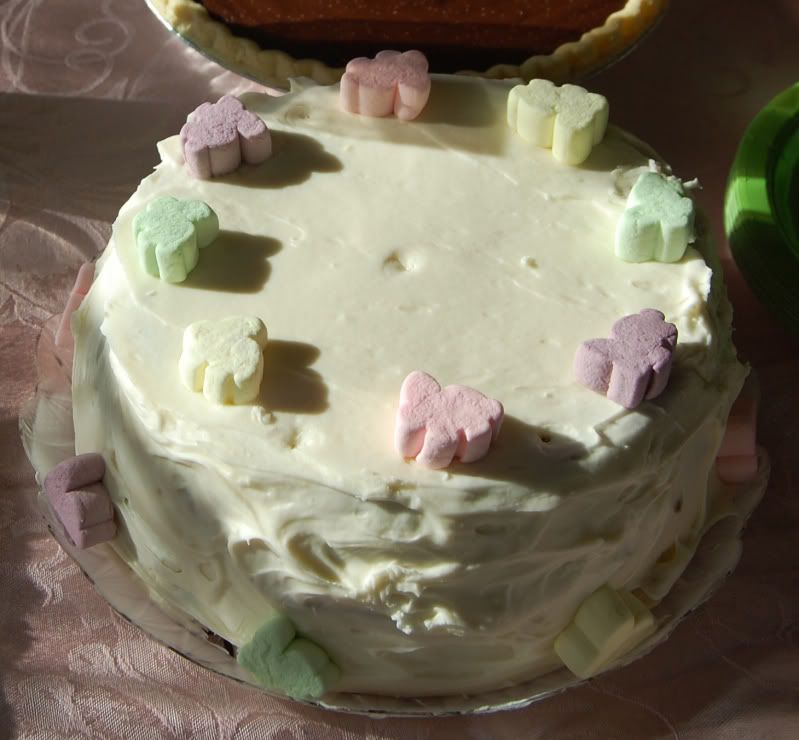 And here's the whole dessert table, complete with bunny cake (it's not Easter without it), chocolate covered strawberries and chocolate cream pie and chocolate covered pretzels. (And sambuca for coffee.)