Full disclosure: I'm not really Irish. My husband is the red-headed Irishman but his family's been in America so long they barely qualify as Irish. That doesn't stop me from making a St. Patrick's Day dinner every year, complete with soda bread and corned beef and cabbage (even if it isn't authentically Irish; it's an
American re-invention
. Whatevs. It's really, really good.)
I suppose you could buy your soda bread at the grocery store but then you'd be out $2-$3 per loaf. We had all the ingredients in the house except the buttermilk and the currants. The currants cost $.96 from the bulk bin (and are organic!) and the buttermilk cost $1.29 per quart. DIY...more economical, healthier since there's no preservatives and it makes two loaves. No bread line hysteria here.
This is the best recipe
I've found to date. My only deviation from the published recipe is to use unbleached all-purpose flour in place of the bread flour. I've been known to double the amount of caraway seeds sometimes. More often than not I use currants instead of raisins.
So, sift together the flour, baking powder, baking soda and salt.
Add the caraway seeds...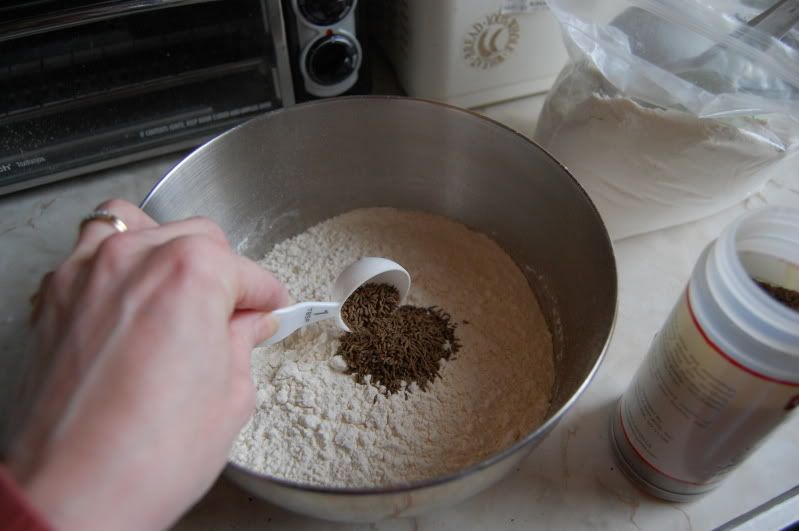 and the soaked currants. I didn't pat mine dry. Whoops!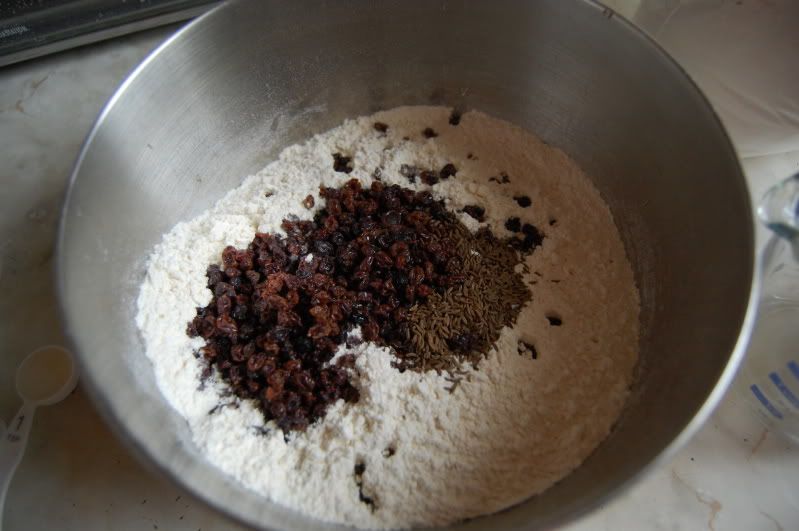 Stir.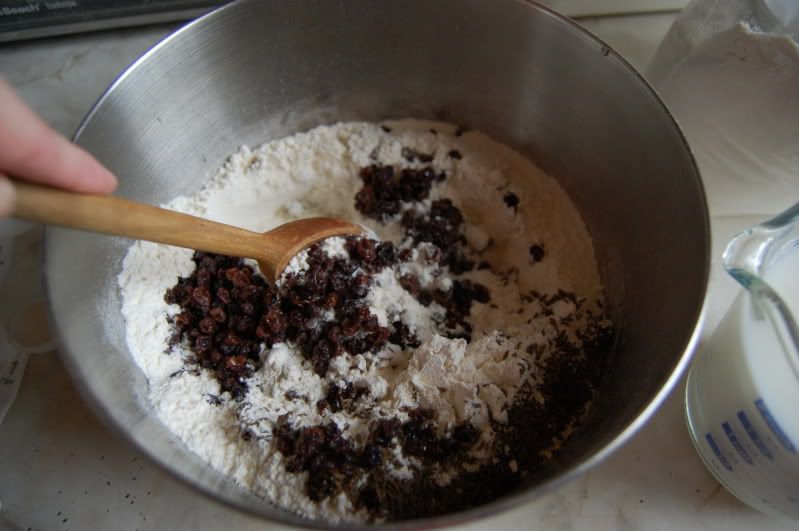 Add the buttermilk.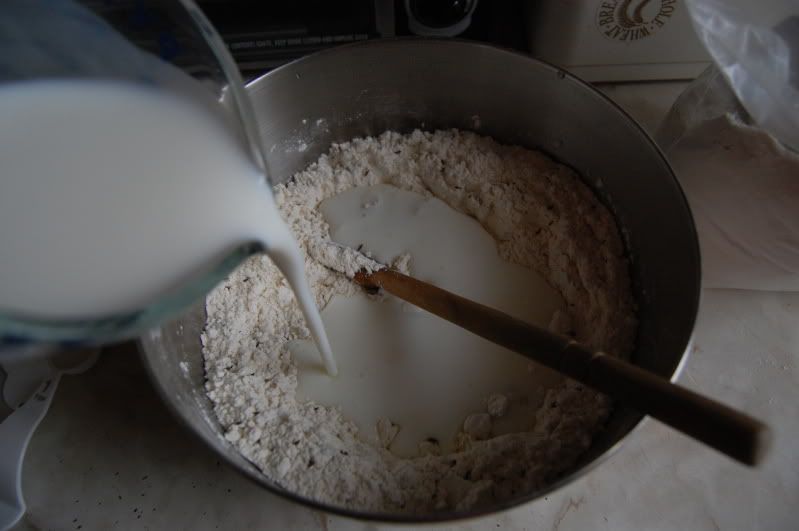 Stir until a soft, sticky dough forms.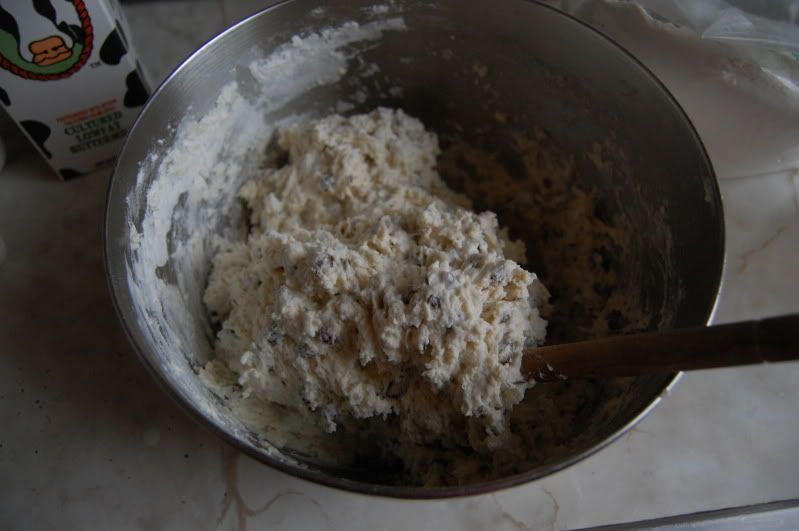 Knead for 1 minute on a floured surface.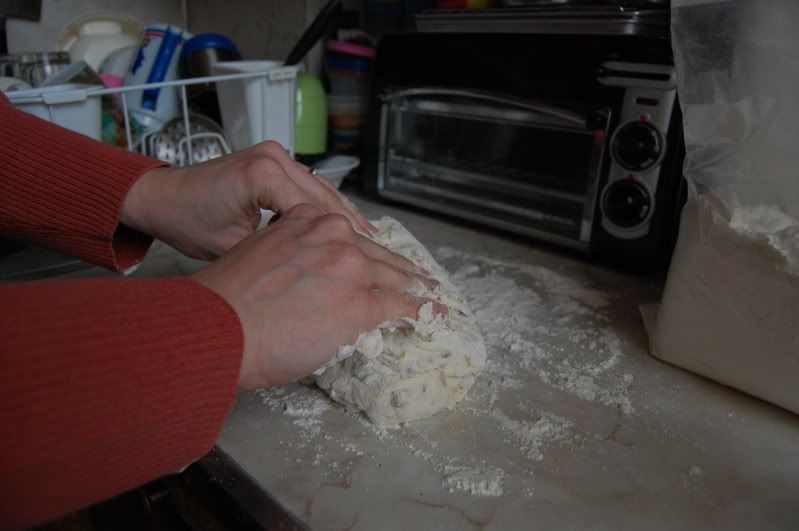 Divide the dough in half and place each on a baking sheet. Cut an X in the top of each loaf with a sharp knife.
Bake for 45-55 minutes. Loaves should be golden and sound hollow when tapped.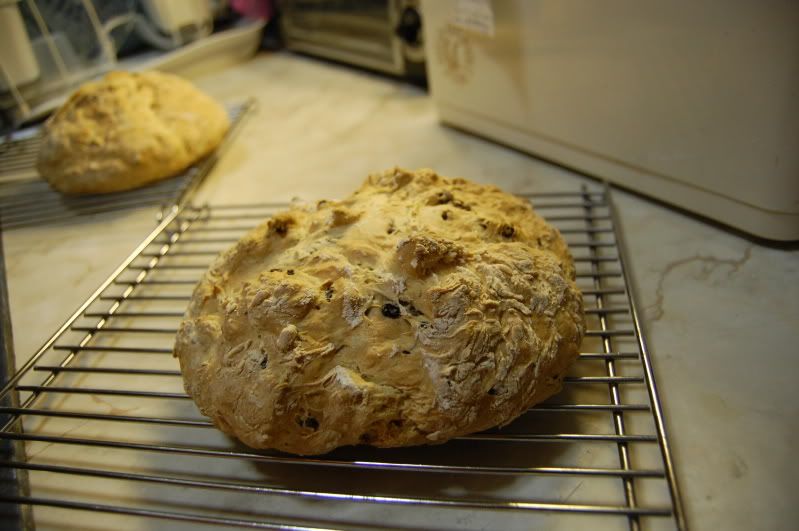 Serve with lots of butter and jam.
Up tomorrow: corned beef and cabbage cooked in ale.