I was really looking forward the Alfred Hitchcock mini movie marathon TCM was showing all day Saturday. The weather forecast called for cold, snow, freezing rain and cloudy skies and I thought spending it on the couch watching
this
,
this
,
this
,
this
and
this
sounded heavenly.
Then John suggested taking the kids sledding, which meant up off the duff doing things other than watching
Notorious
. I'll admit, I was reluctant to participate but went anyway since this is likely to be the only snow we get this year, which means this is the only time we'll be able to go sledding.
We arrived at
La Tourette
park, which is one of our favorite spots to sled even if we have to pay $9 to cross a bridge to get there.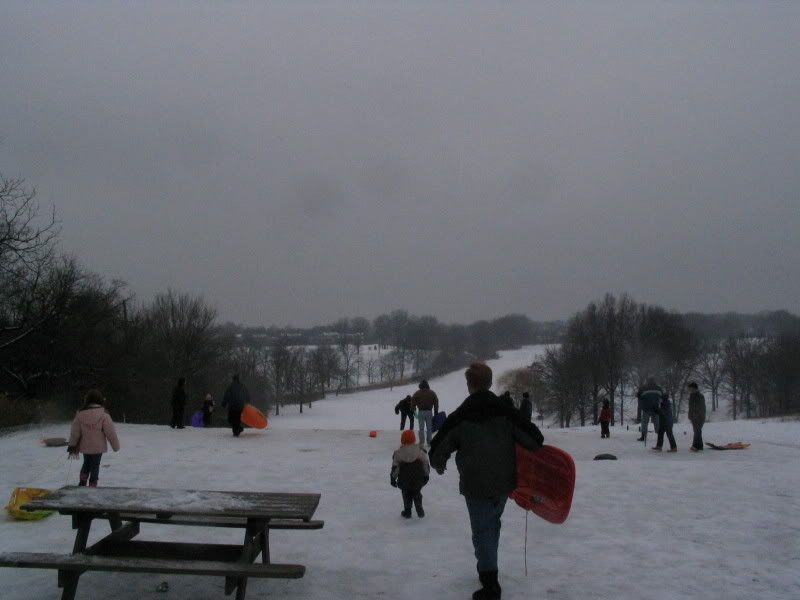 Here's Sophie, who told me she had "butterflies" in her stomach at the thought of going down the hill. God bless her, she hopped right on the sled with me and we FLEW down that hill. When we reached the bottom I asked her how she liked it. Her answer was "AWESOME!"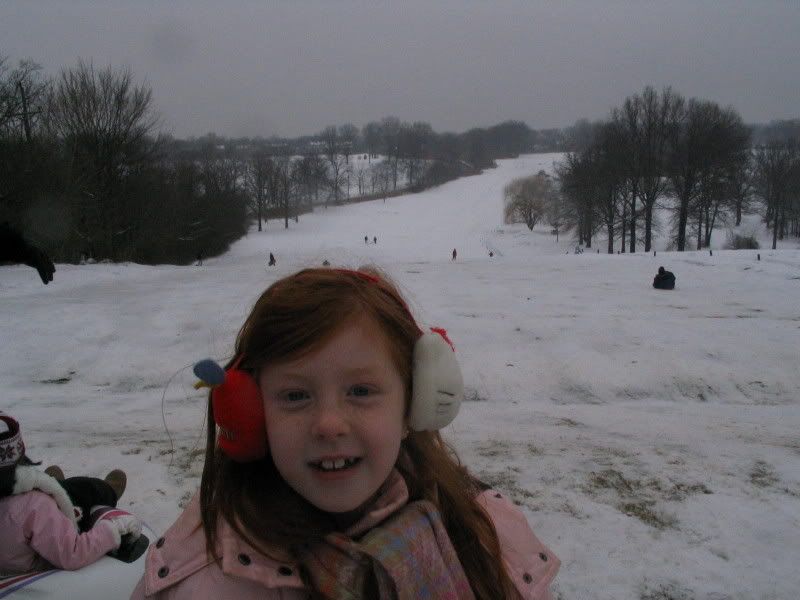 Here's a shot of the boys, right before they took their first trip down the hill.
La Tourette park is actually a golf course on Staten Island. Doesn't look like part of New York City, does it?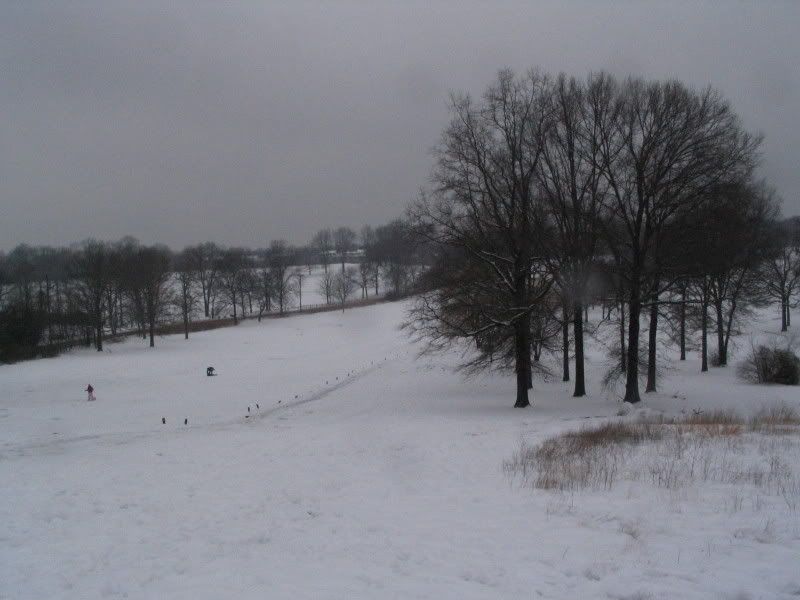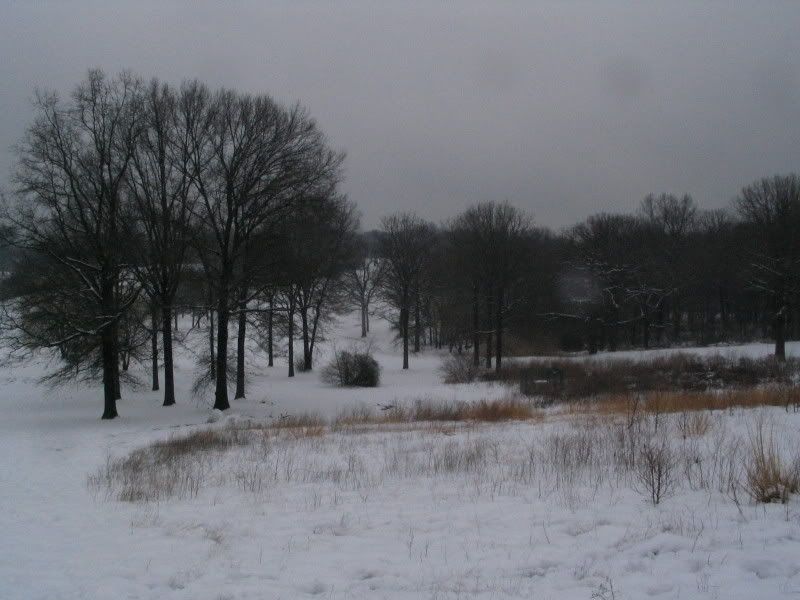 I saw a bunch of birds off in some bushes. I don't have telephoto lens and they flew away as I approached so just use your imagination to picture bright, red cardinals off in the distance.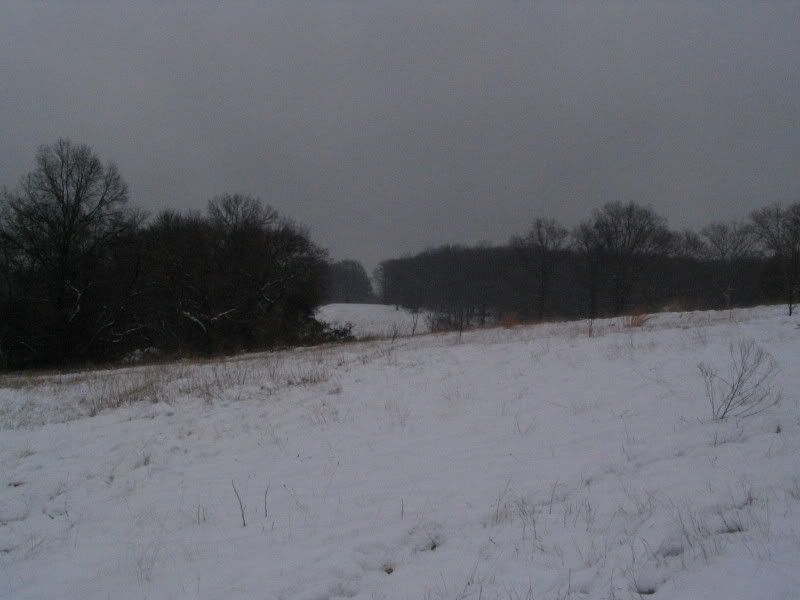 The kids were pretty tired after we made them walk up and down a hill all day.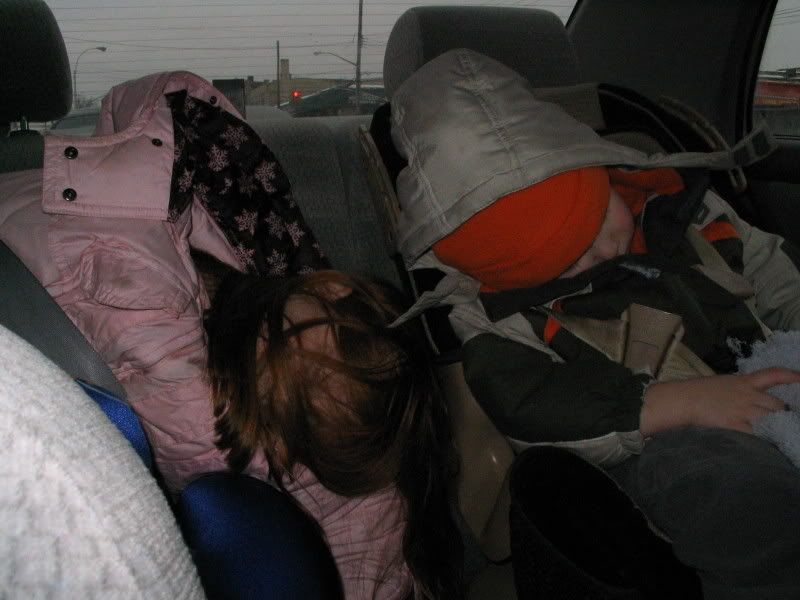 The winter fun didn't end there. While John chaperoned Sophie to a movie playdate, Harry and I stayed home and built a snowman. In the dark.
Say hello to Bob.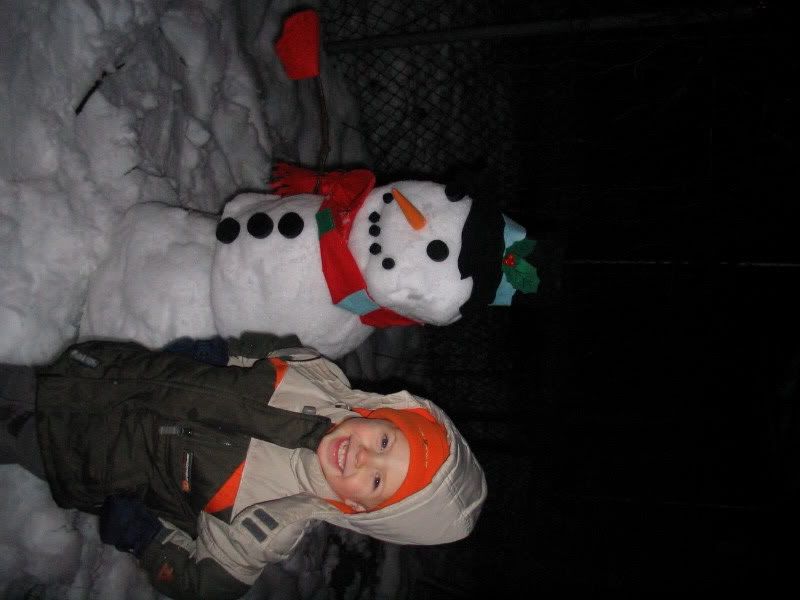 Bob's attire comes from the snowman kit John got as a Christmas gift. Hat by Armani, mittens by Gucci.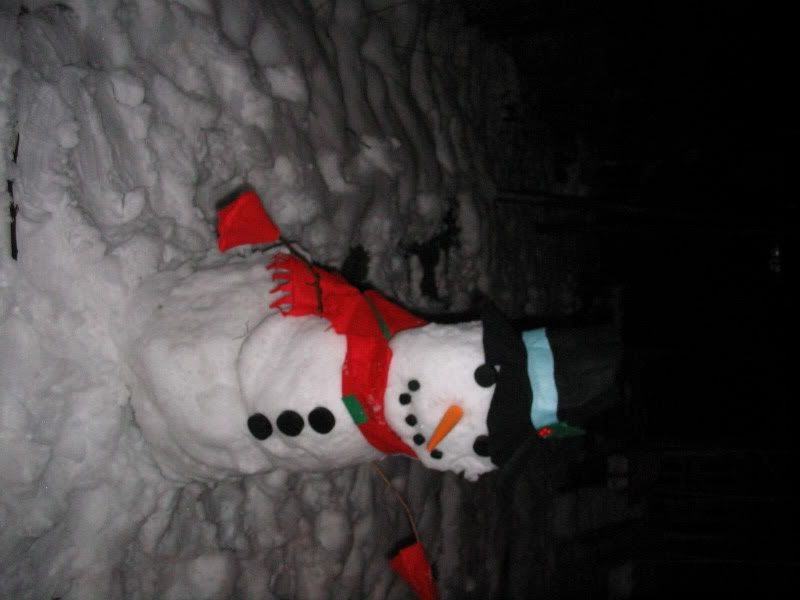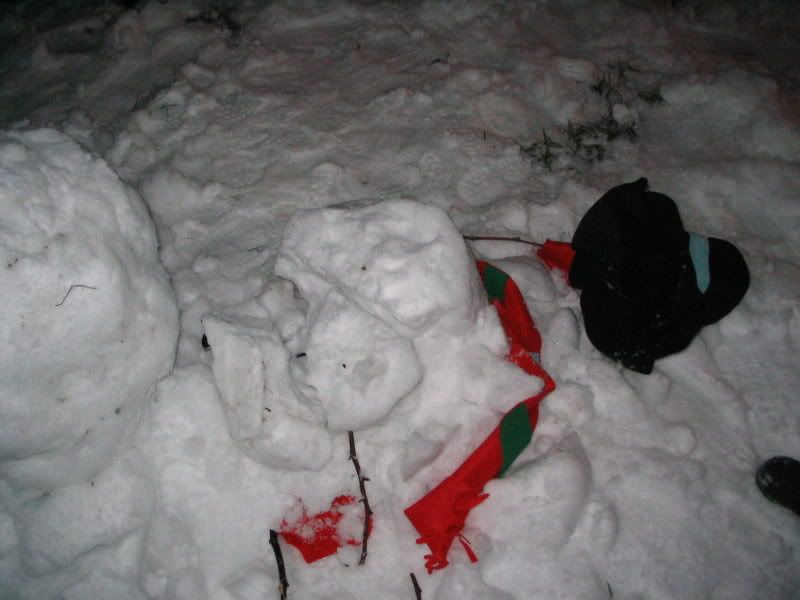 So we built another one. His name is...we didn't name him.
What do you think he should be called?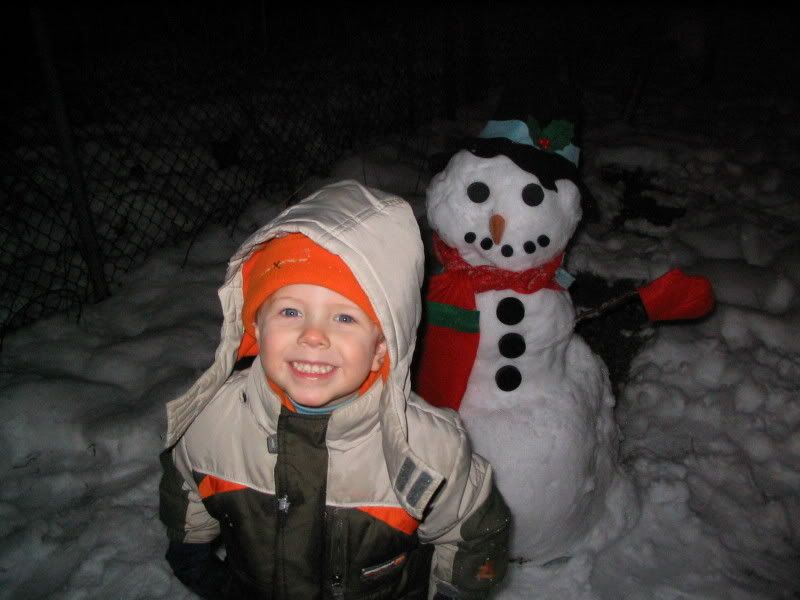 I was very happy to have not stayed inside all day yesterday. We had a great time together and it didn't involve lots of planning or coordinating. Definitely one of our better Saturdays.