We recently attended Family Scout Night/American Girl Night/Facebook(?!) Night at a Brooklyn Cyclones game. This was the first baseball game the kids have ever been to.


First there was patch distribution.
Then my kids complained about dying of hunger. But by then it was time to take the field and march in the scout parade.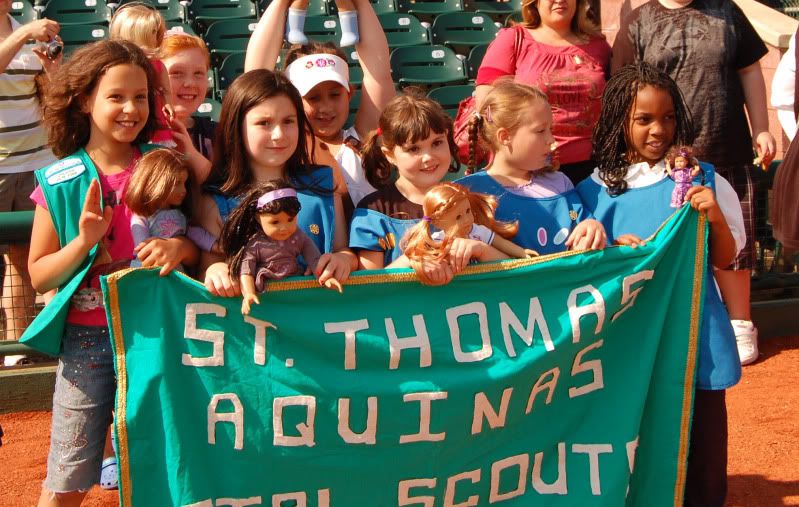 Then it was time to schmooze with the players and take photos.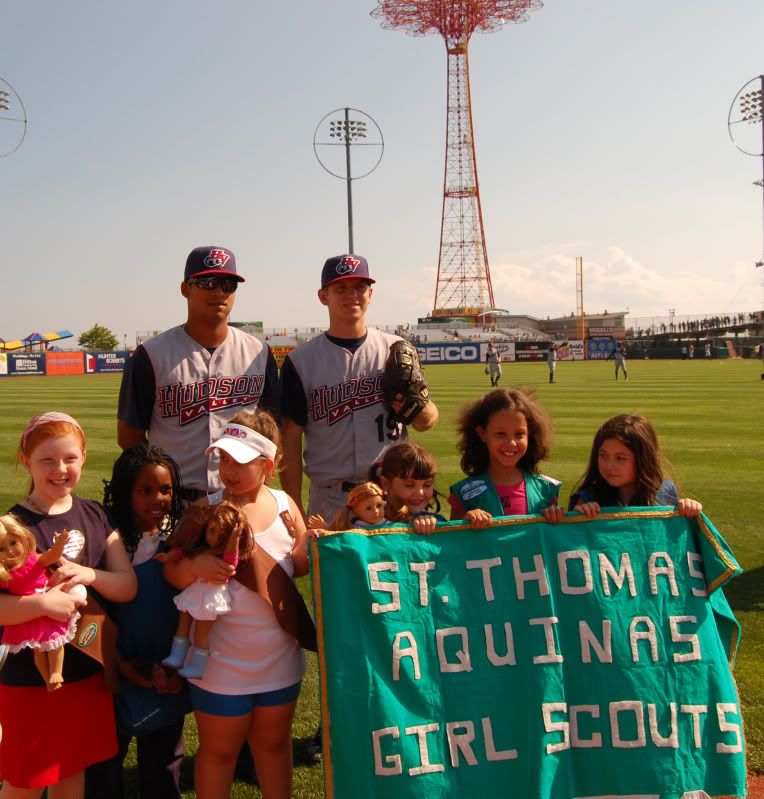 Next, the players signed balls. Harry waited patiently and wasn't quite sure why they were signing his brand new baseball when he could be doing better things with it. Like throwing it down the stadium steps.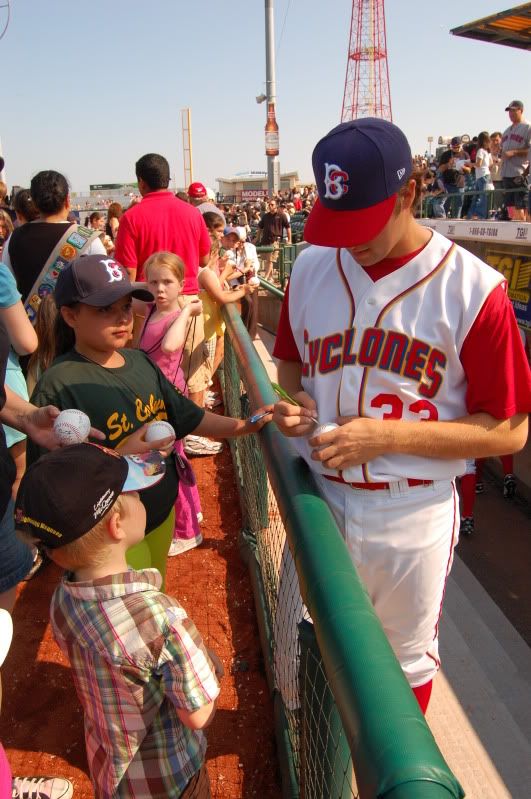 As soon as Harry got his ball back he wanted a hot dog.
But it was time to have someone throw the first pitch and sing the national anthem on the field with the players, which is

so annoying

when you are four.

More complaints about hunger and imminent death due to said hunger.
Then crying. Then Tom Hanks came out and said
"There's no crying in baseball!"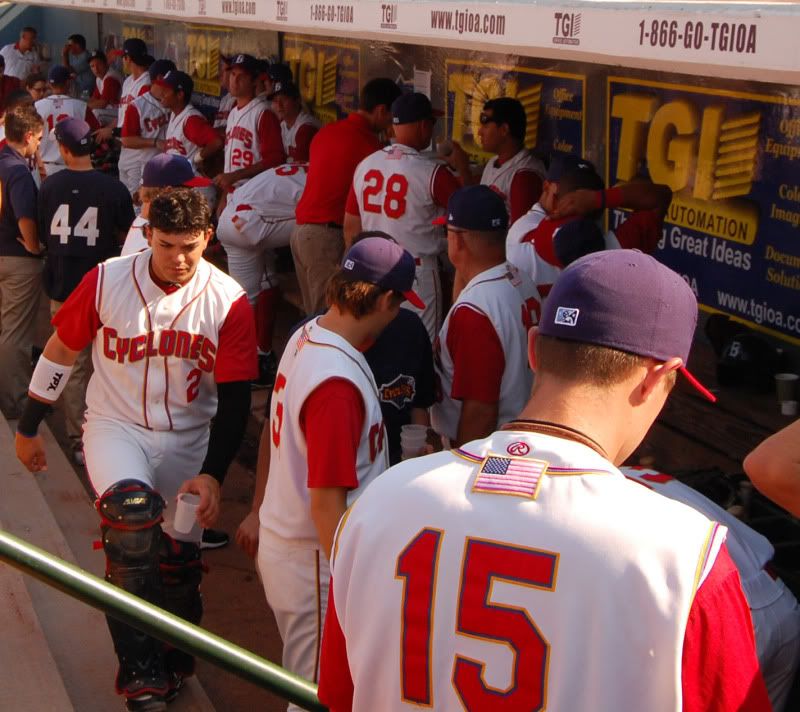 Not really.

Finally we got something to eat. We chose popcorn, most of which ended up on the floor when Harry kicked over the box while he was throwing his ball down the steps.

The kids got a little freaked out when a foul ball flew past and one hit a woman in the chest and she needed medical attention. But then they pretty much ignored the game until the 7th Inning stretch. They couldn't understand why we broke out into song in the middle of the game.
In the end, The Cyclones beat the Hudson Valley Renegades 13-3 (and swept them in a three game series).
The fun continued after the game with the kids running the bases.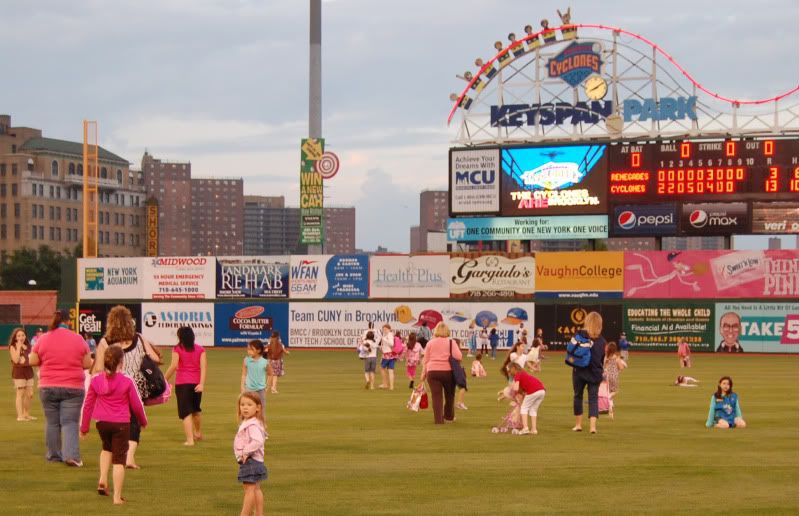 After that we sat on blankets in the outfield to watch an American Girl movie.
This was the last time Harry sat down that night.
He continued to run around the field, then he lost his shoes.